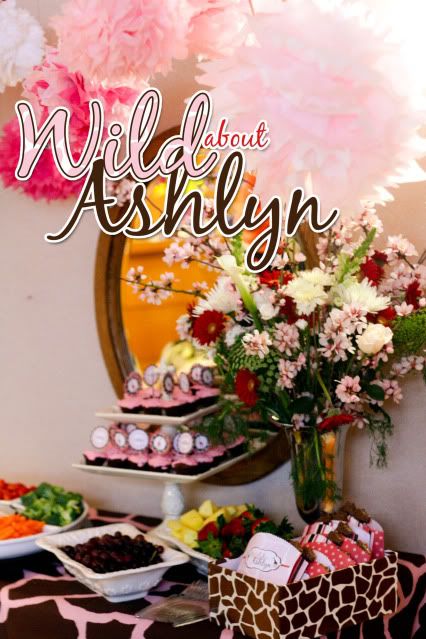 Thursday morning my sister-in-law and I headed out to

California

for my younger sisters baby shower! I was so excited and had been working on quite a few things for quite a while so that we could give her an awesome party.
Unfortunately, I don't think anyone told baby

Ashlyn

that she technically wasn't invited to her own shower. She thought she had to be here in time. Apparently shortly before we got on the plane my sisters water broke. She was just shy of 35 weeks and headed to the hospital. Luckily no baby yet, they're mostly just worried about infection, so she's in the hospital on

bed rest

because the doctor would like her to make it to 36 weeks before delivering if possible.
This left us with the fun task of trying to decide just what to do. Do we

skyp

her in to the shower? Have it at the hospital? We can't have it after the baby's born, (which would have probably been ideal), cause I'm only in town for the weekend.
In the end the staff at the hospital was more than

accommodating

, and pretty supportive of a bunch of women

cramming

into the delivery room for a baby shower.
Now we had the fun task of trying to make a hospital room look festive and fun! Talk about a bit of a chore, but actually it worked quite well, and in the end the shower was fun and enjoyable and Britt was able to stay on

bed rest

throughout the party!
We decided to do a "Wild about baby" theme, mostly cause my sister really wanted a giraffe print diaper bag and I love the style!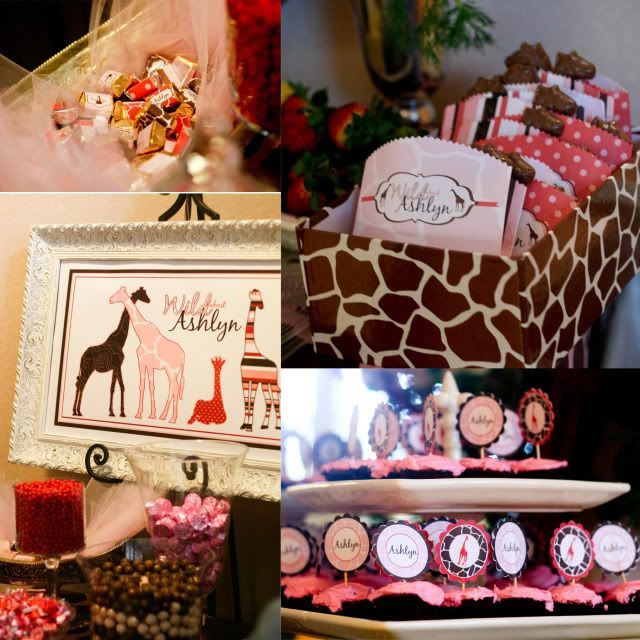 There were lots of things made on

photoshop

, but I love how it all turned out. Cupcake toppers, or brownie bites is what we actually had. Some mini

Hershey

nugget wrappers with

Ashlyns

name on it. Some really cute favor bags that the chocolate giraffes went into, and the main piece, a giraffe print picture.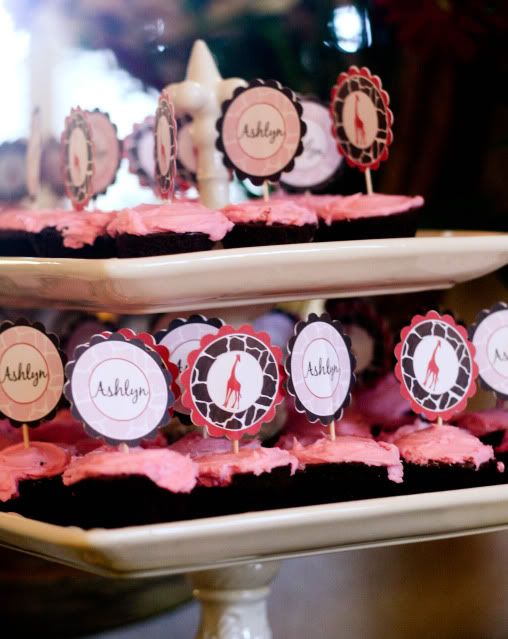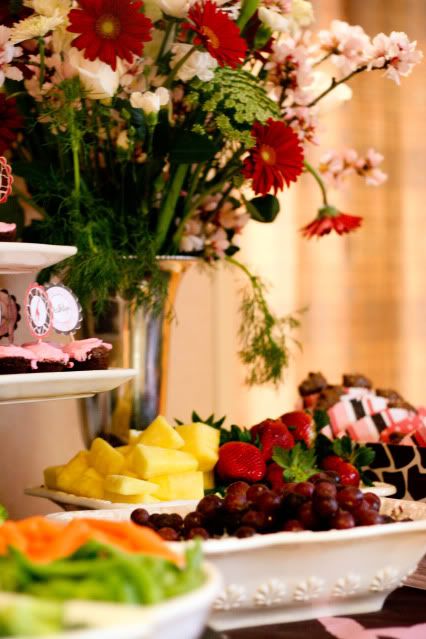 As always ya gotta have some yummy food, and in California the tree's are blossoming with these beautiful pink flowers and they made the flower arrangement look amazing!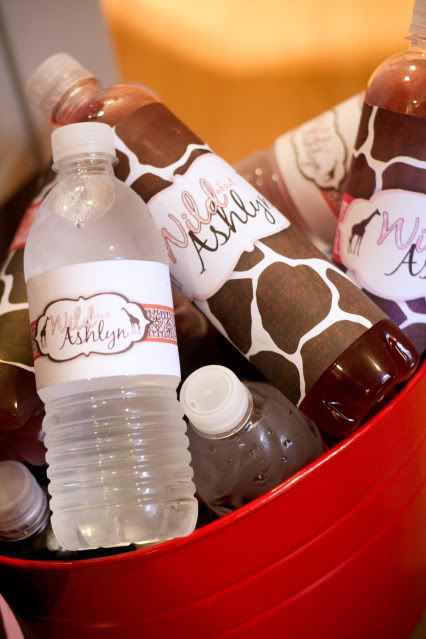 The drink labels, cause everything has to match, even the drinks, right?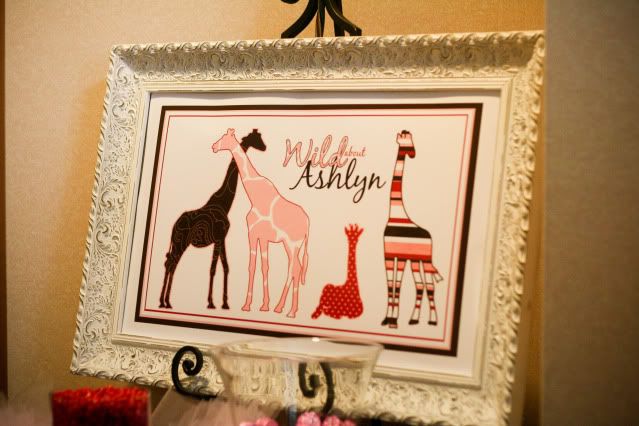 The giraffe print picture, I may find a way to bring it home and hang it in the playroom, I just love it!
A close up of the favor bags, personalized of course, and the chocolate giraffes that went inside.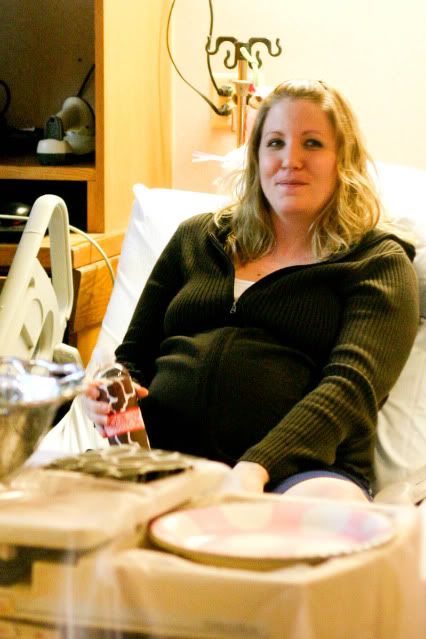 And last but not least, the lady of the hour. Sorry about the fun hospital room pic

Britt

, but ya gotta have a picture of guest of honor. It has been so fun to be out here, visiting with the family, and although I would have LOVED to meet my new niece while I was here, I suppose it really is better for her to stay put! Good luck Britt and Brett (I know, matching names,
cute huh?) Can't wait to meet your sweet little girlie!